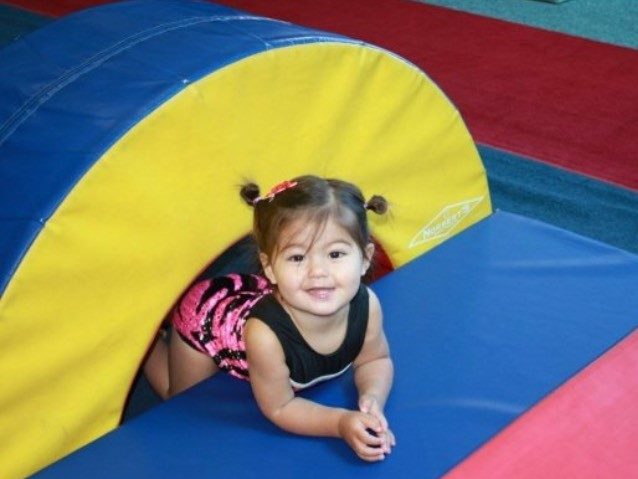 Parent & Me
Students will practice a range of motors skills as well as balance and coordination..
Ratio: 12:1, ages walking to 3 years old
Fridays : 9:00-9:45 am
10:00-10:45 am
(structured).
$80.00 per month, once a week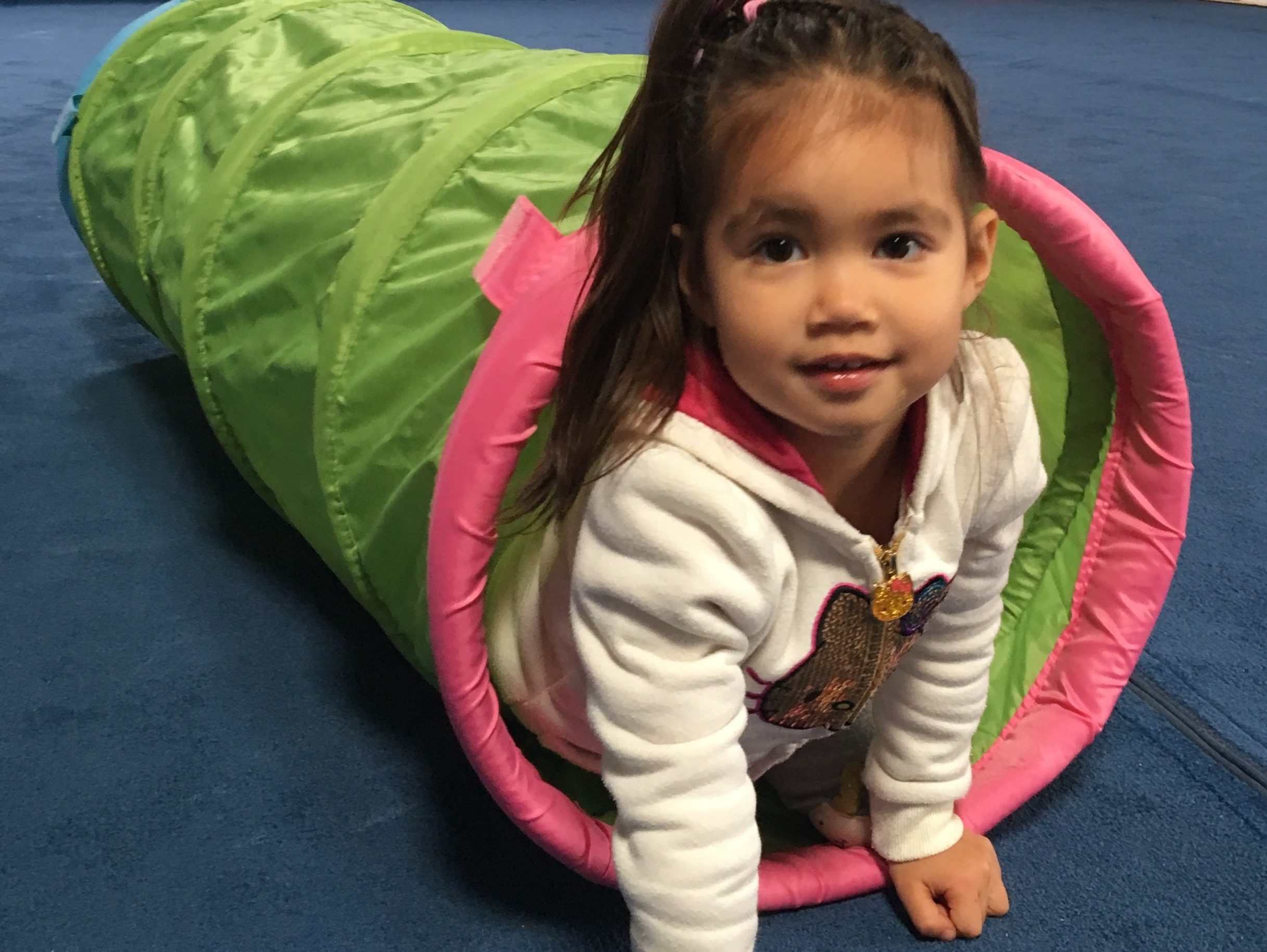 Preschool
All students will be introduced to basic gymnastics skills.
Ratio: 5:1, ages: 3 & 4 years old (45 minutes long)
Friday :
4:30pm-5:25pm
Saturday:
9:00-9:45am
10:00-10:45am
$85.00 per month, once a week
Recreational Training
Students will work on strength, flexibility, endurance, balance, confidence, while having fun.
Ratio: 5:1
ages: 4 & 5 years old
Ratio: 6:1
ages: 6+ years old
Wednesday
5:30pm-6:30pm
Friday
4:30pm-5:25pm
$85.00 per month, once a week
Toddlers (Kinder 4 & 5 years old):
Forward roll down incline mat
Cartwheel jump over an obstacle
Backward roll down incline mat
Lunge kick (controlled beginning and ending)
Table walk 10 steps minimum
Beginner 1 (6 and up):
Forward roll on flat surface
Cartwheel
Backward roll down incline mat
Lunge kick
Handstand with a light spot
Bridge walk 10 steps
Novice:
Bridge down and up from standing
Backward roll on flat surface
Handstand forward roll
Handstand to bridge
Bridge kickover on incline mat
Running hurdle cartwheel
Dive roll onto incline mat
Intermediate:
Front limber
Back walkover
Running round off rebound
Front handspring over panel mat
Back handspring
Handstand 180 pirouette
Front handspring rebound
Advanced:
Handstand snap back handspring
Aerial cartwheel
Standing back handspring on the floor
Round off back handspring
Back and front tuck on the tumble track
Front handspring dive roll on tumble track
Valdez
Elite tumbler:
Standing back tuck
Round off 2 back handsprings
Connecting skill 1-round off back handspring, back tuck
Connecting skill 2-roundoff back handspring, layout
Connecting skill 3-front handspring step out round off back tuck
Handstand 360 pirouette
Press to handstand
Standing back tuck
*Acrobatic Gymnastics Training
Two Hours training, first hour is dedicated to floor tumbling, during the second hour more advanced gymnastics skills are work on, as well as Acrobatic skills and conditioning. 
Price: $150.oo per month meeting once a week.
Team:
Our competitive program is by invitation only. If your child shows interest in becoming part of our team please come to the front office for more information.
Participation Waiver
If you are interested in attending one of our sessions, please complete the waiver and bring it with you to expedite the registration process.